---
PLEASE GIVE US YOUR FEEDBACK!
CLICK HERE TO TAKE A BRIEF SURVEY TO HELP IMPROVE THE CONTENT OF THIS NEWSLETTER.
---
1. WITH LOWER RETURNS ON THE HORIZON, PUBLIC PENSIONS WILL TURN TO RISKIER ASSETS:
State and local government pension systems are increasingly dependent on investment returns, and at risk of increasingly volatile results, as funding levels remain depressed and systems increasingly start to pay out more than they take in, according to a new report from Moody's.
The credit-ratings agency anticipates higher volatility and lower returns across asset classes in 2021 compared to 2020, even as many pension sponsors have spent the past few years lowering their assumed returns from previous loftier targets that they rarely hit.
"With persistently low interest rates for high-grade fixed-income securities, public pension systems continue to rely on highly volatile equities and alternatives to meet return targets, posing a material credit risk for some governments," the Moody's analysts wrote.
They call exposure to equities and alternatives "generally heavy across state and local government pension systems," but note that individual systems vary greatly.



"Despite their gradually falling return targets, most public pension systems' long-term return expectations still remain far above prevailing market interest rates," Moody's adds.
That means that systems using more conservative metrics may still be at risk. Meanwhile, those that continue to rely on much more aggressive return assumptions "are even more susceptible to higher-than-assumed future pension costs if return performance above market interest rates does not materialize."
Moody's mentions the Kansas Public Employees' Retirement System, which is counting on a 7.75% rate of return, and the Ohio Police and Fire Retirement System, which assumes 8%.
While interest rates TMUBMUSD10Y, 1.453% have spiked in recent weeks, they remain historically very low, Moody's points out, and notes that their own calculations show "relatively high risk is required to generate returns of around 7%."
"The asset classes carrying return expectations above 7%, such as emerging market equities and private equity, also carry the highest risk," meaning volatility risk is at historically high levels.
What exactly does volatility risk mean in practice? Moody's gives two examples, both illustrated by the Teacher Retirement System of Texas. If the system hits its 7.25% return target in 2021, participating governments would have to contribute 11% of their payroll to "tread water" – keep the funded level steady. But if the system lost about that amount, returning -7.5%, local governments would have to kick in 14%. But participating governments are on track to contribute only 8.57% of payroll.
Investment volatility also keeps assets from growing over time. If Texas Teachers hits its 7.25% target annually over the next decade, assets would reach about $275 billion, Moody's reckons. But if the system were to hit its 7.25% investment return target on a compound average annual basis, but with greater than 14% volatility, its assets would amount to just $257 billion by August 2031. Andrea Riquier, Market Watch, www.marketwatch.com, February 27, 2021.

2. STUDY INDICATES DIRE OUTLOOK FOR PERS:
A report requested by the state auditor's office conducted by a respected policy group with expertise in pensions found the state's defined benefit pension system is struggling compared with ones in other states.
State Auditor Shad White's office released a study that was conducted by the non-partisan Pew Charitable Trusts about the Public Employees' Retirement System (PERS) of Mississippi, which is the retirement fund for most state and local employees.
The report found that lower than expected investment returns have been the largest source of increasing pension debt and increased annual contributions to the fund have been less than the amount needed to improve funding levels. According to 2017 data, Mississippi is near the median in terms of investment fees.
The report also said PERS' overly optimistic expected rate of return on its investments (7.75 percent) won't be met for over the next 20 years. Pew estimates a return of between 6.2 percent and 6.6 percent. Pew also says the state's assumed rate of return is higher than all but 13 states.
Pew ranked the state 39th worst for funding ratio (which is defined as the share of future obligations covered by current assets), with the national average of 72.5 percent. In 2000, PERS was 90 percent funded.
It also ranked the state eighth from the bottom in terms of operating cash flow to assets ratio. The report found the number to be negative 4.38 percent, much lower than the national average of negative 3 percent.
Pew researchers also said significant increases in required contributions due to lower than anticipated investment returns might be likely, requiring an estimated infusion of $200 million. The accounting firm that advises the PERS governing board has recommended the board increase the employer (taxpayer) contribution rate for the second time in three years.
The last rate increase (from 15.75 percent to 17.4 percent) cost the state an additional $73 million annually, with local governments chipping in $25 million each year. The report recommends a 19.6 percent contribution rate for taxpayers if the present investment income estimate is maintained.
Going lower (7.5 percent) would require a 20.5 percent employer contribution according to the report, while 22.25 percent would be required if the 7.25 percent investment income assumption becomes PERS policy.
Employees have not had their contribution increased in more than a decade when it was increased to 9 percent.
The report also warns of issues with the funding ratio if the contribution rates go unchanged and investment returns continue to perform below expectations. Pew researchers predict if the plan's assets generate investment returns of 5 percent, the plan's funding ratio would decline from the 59 percent now to 48 percent by 2030 before rebounding slightly to 49 percent by 2040.
A more dire scenario would involve negative returns over the next two years, a three-year recovery and 5 percent returns in 2026 and beyond would leave the plan down to 44 percent by 2030 before a rebound to 49 percent by 2040.
Lawmakers continue to avoid any reforms to PERS. There were eight bills related to PERS filed this session, with most either to cut off those who were convicted of job-related felonies from receiving benefits or to allow lawmakers to collect their pensions while serving in the Legislature. All those bills died in committee.
PERS was in jeopardy even before the COVID-19 pandemic hit, according to the fiscal 2020 financial report.
PERS' net position decreased by $393 million (1.4 percent) due to the fund's investments earning only 3.35 percent ($844 million). The pension's unfunded liability increased to $19.4 billion.
The plan's investment income was down 49.6 percent compared to the year before and the plan's net position was $27.8 billion, a decrease of $379 million (1.3 percent).
Last year, the unfunded liability was $17.6 billion and the year before, $16.9 billion. The plan earned a 6.64 percent rate of return on its investments in 2019 ($1.7 billion), which is still below the plan's annual expectation of 7.75 percent. Steve Wilson, The Northside Sun, www.northsidesun.com, February 25, 2021.

3. STATE DEBT ADVISORY COMMITTEE SAYS NORTH CAROLINA SHOULD PUT MORE TOWARD PENSIONS:
North Carolina's Debt Affordability Advisory Committee says the state should set aside $100 million a year to help the state pension systems remain solvent.
A draft released Wednesday, Feb. 24, of the committee's 2021 debt affordability study also calls for North Carolina to maintain its 4% borrowing cap.
The committee said more money is needed to support post-employment benefits, including pensions and health care. Officials said the state's pension systems show a $12.1 billion shortfall, while the State Health Plan is underfunded by $27.7 billion.
The committee said the state should put $100 million annually into the Unfunded Liability Solvency Reserve through fiscal 2025 to help lower that number.
That may sound like a lot of money, but it's all relative in the world of government pension debt. Bill Bergman research director for Truth in Accounting, a Chicago-based fiscal watchdog, told Carolina Journal the North Carolina debt is a drop in the bucket in juxtaposition to states like Illinois.
"Compared to jurisdictions like my own, where we have $140 billion more in unfunded pension debt despite being a similarly sized state, we are jealous of taxpayers in North Carolina," he said.
North Carolina's low interest rates have helped the state retire debt in recent years. The committee anticipates the debt will continue to decline for at least the next four years. The Center Square noted that North Carolina is one of just 13 states that enjoys the AAA rating – the highest – from all three credit rating agencies. Higher ratings yield lower interest rates and save money for taxpayers when states borrow funds.
Bergman said the numbers are "part of a larger chain of indicators that North Carolina has been a more responsible state." North Carolina ranked 15th in TIA's annual Financial State of the States report released in September.
"They really do walk the walk on balancing their budget," Bergman said.
The debt advisory committee estimates the state has an additional debt capacity of $3.2 billion from the general fund this fiscal year, with another $437 million available next fiscal year.
Gov. Roy Cooper wants North Carolina voters to consider a $4.3 billion general obligation bond in November that would support school construction, infrastructure upgrades and various other items on his spending wish list. Cooper has also suggested a $988 million limited obligation bond to fund health care and the COVID-19 pandemic response. Johnny Kampis, Carolina Coast Online, www.carolinacoastonline.com, February 27, 2021.

4. 'CALPERS IS OVERLAYING PHYSICAL CLIMATE RISK WITH WATER SCARCITY INSIGHTS'; CALIFORNIA'S BETTY YEE ON WATER RISK:
To highlight the escalating global water crisis, this year's UN World Water Day on March 22, 2021 will focus on valuing water. With water demand expected to exceed supply by 56% within the decade, companies, investors and institutions are being called on to not only recognize the challenges of pricing water appropriately, but consider the social, environmental and cultural value of water.
To address this growing concern, sustainability nonprofit Ceres partnered with the Government of the Netherlands' Valuing Water Initiative to form the Valuing Water Finance Task Force, a coalition of influential investors who seek to drive corporate action on water-related financial risks. In this series, Valuing Every Drop, members of the Task Force will be explaining how they think about water risk.
Today, Ceres' Director of Water, Kirsten James is speaking to Betty Yee, who was first elected as California State Controller in November 2014 - a position that serves as the state's chief fiscal officer. She also chairs the California Franchise Tax Board and serves as a member of the California Public Employees' Retirement System (CalPERS) and the California State Teachers' Retirement System (CalSTRS) Boards, representing a combined portfolio of nearly $500bn. She speaks about how her experience managing the world's fifth-largest economy has shaped her thoughts on climate and water risk.
Why did you join the Valuing Water Finance Task Force? What do you hope the new Task Force will accomplish?
Investors have made a great deal of progress measuring both physical and financial transition risks in their portfolios related to carbon emissions. I believe water risk – including water scarcity, quality, and threats of floods – must also be measured, disclosed and mitigated by the companies in which we invest. I am hopeful the Task Force can help call attention to the importance of water risk and articulate a set of shared expectations for companies to value water. Concise and scientifically-backed expectations will also go a long way toward uniform disclosure and help investors adequately measure and manage water risk in our portfolios. Clear expectations that align with high-level water risks and metrics akin to the Paris Agreement targets would help make corporate engagements around water more effective.
What aspect of the water crisis is most concerning to you as Controller and board member of the two of the largest US pension funds?
I view the water crisis as an economic and humanitarian crisis with potentially staggering costs to our society. Recent studies present a bleak picture if we fail to take strong action now. By 2035, water supply from snowpack may decline by as much as two-thirds. California agricultural production - which supplies 13% of produce in the US - could face climate-related water shortages of up to 16% in some regions by 2050, which could cost up to $50bn per year. Water quality also is a major concern. According to the recent California Climate Assessment, some of our California Central Valley towns already lack safe drinking water. Sea-level rise may inundate California buildings and infrastructure in 30 years, causing losses of nearly $18bn. The San Francisco airport already faces a risk of storm surge flooding; the Oakland and San Diego airports could be added to the threat list by 2040. Meanwhile, nationwide, labour-related losses from extreme heat alone may hit $155bn a year by 2090. Potential losses due to unmitigated water risk from the companies and real estate in which CalPERS and CalSTRS invest add another layer of risk to our state budget and the millions of employees and retirees who depend on them for retirement security.
You are signatory to the largest investor engagement initiative on climate change: Climate Action 100+. What lessons have you learned from that engagement work that can be applied to your water engagements?
Climate Action 100+ has amplified investors' voices to demand that the companies most responsible for carbon emissions adopt transition plans and disclose metrics on an annual basis. Since most institutional investors invest in passive equity indexes, the group found that a relatively small group of companies were responsible for the majority of carbon emissions in investment portfolios. This made it easy for the group of 540 investors with $52trn AUM to come together to share the engagement work. It also made it much more difficult for these companies to ignore investors' concerns and demands. I am hopeful - as the tools and metrics to measure portfolio water risk advance, and alignment on specific expectations for companies around valuing water coalesces - that we can leverage the global reach of Task Force members and a big tent of other investors to influence companies with excessive water risk.
How are you currently addressing water risk in your decision-making? What is your approach when it comes to engaging with companies on water risk?
A CalPERS investment team recently conducted its first total fund water-risk analysis, aided by Ceres Investor Water Hub and ESG research providers. The analysis raised awareness of which industries are most water-intensive and the performance of companies within these industries. It also focused on how best to effectively manage exposure to water risk going forward. CalPERS staff now are overlaying the physical risk of climate change with water scarcity insights to achieve a deeper view of accumulated risk. CalSTRS has joined the Valuing Water Finance Task Force and is committed to using the insights in its engagement with companies in high water-risk industries. They have already made some positive inroads through engagements with food companies on improving water stewardship, particularly those that are not disclosing or managing water risks in their agricultural supply chains.
What advice would you give to your investor peers who may be in the early stages of thinking about water risk?
I would urge investors to begin with a review of the available tools and metrics, such as those discussed through the Ceres Water Hub and the Ceres Investor Water Toolkit. Connecting with other like-minded investors also is helpful. Water risk is a critical and monumental issue, and the more investors speaking with one voice, such as through the Valuing Water Finance Task Force, the faster necessary change will take root. Kirsten James, Responsible Investor, www.responsible-investor.com, February 26, 2021.

5. N.J. GOVERNOR PROPOSES TO FULLY FUND PENSION SYSTEM IN UPCOMING FISCAL YEAR:
New Jersey Gov. Phil Murphy on Tuesday proposed making full annual funding of the state's pension system for the first time since 1996, calling for a $6.4 billion state contribution for the budget covering the year that starts July 1.
"The problems in our pension system have everything to do with past administrations, of both parties, and going back 25 years, who simply and short-sightedly decided not to pay," he said in his budget address, which was pre-recorded and streamed on the governor's official Facebook, Twitter and YouTube pages.
"In fact, some suggest, even today, that we skip out on our pension obligation," he said. "We won't go back to those failed, old ways."
For the past few years, the state has been making annual payments to the pension system through increasing increments of 10 percentage points to eventually meet the goal of 100% annual actuarially determined contributions.
"We will achieve this goal a year earlier than planned," Mr. Murphy said. For the current fiscal year ending June 30, the $4.7 billion state contribution represents 80% of the actuarially determined contribution. The state has made the first two of quarterly contributions.
Mr. Murphy's proposal must be approved by the state Legislature before the next fiscal year starts July 1.
The state's annual contribution is a mixture of general revenues and proceeds from the state lottery, which has been counted on providing about $1 billion a year.
For the seven months ended Jan. 31, lottery proceeds of $638.1 million were up 15.3% from the year-ago period, according to the state Department of the Treasury. However, for the 12 months ended June 30, lottery proceeds were about $937 million.
"We're now on the road to fixing one of the biggest financial problems of any state in America," Mr. Murphy said. "And when we keep making this payment, we'll go from a pension system that many said was destined for bankruptcy, to one that is solvent, healthy and sustainable."
The New Jersey Pension Fund, Trenton, has assets of $83.3 billion. Robert Steyer, Pension & Investments, www.pionline.com, February 23, 2021.

6. THE STATE OF PUBLIC SECTOR DC PLANS; A FIRST LOOK AT THE PRRL DATABASE:
Public sector retirement research has largely focused on the defined benefit (DB) pension plan as the sole source of retirement income for state and local government employees. Public sector defined contribution (DC) plans, consisting of IRS code 457(b), 401(a), 401(k), and 403(b) plans, have traditionally garnered less attention and are, as a result, less understood. There are two primary reasons for this lack of attention.

First, state and local governments have maintained DB plans in far greater percentage than their private sector peers, making it understandable that the bulk of public sector research has not shifted toward DC plans as it has in the private sector. However, public sector DB research is often framed around pension system health, usually expressed in terms of plan funded status, and often neglects the topic of retirement readiness of public sector employees.

Second, public sector DC data is difficult to aggregate. Unlike private sector plans, public DC plans are packaged in an incredibly diverse variety of structures. A single government can have any or all of the IRS codes identified here available for their employees. Public plans also have a far higher prevalence of the use of multiple record keepers for their plans, which leads to a fragmented picture of the total retirement assets for any single participant.

The Public Retirement Research Lab (PRRL) was created specifically to address the significant lack of attention to and understanding of the role of public sector DC plans in helping public sector employees adequately prepare for a secure retirement. This need is more urgent now than at any time in the past. According to our colleagues at the National Association of State Retirement Administrators (NASRA), "Since 2009, every state has made meaningful changes to their pension plan benefit structures, financing arrangements, or both." Newer pension tiers are often less generous, and a substantial number of state and local government employees are not covered by Social Security. Both of these factors increase the importance of DC savings.

The creation of the PRRL and analysis of the data contained in the Public Retirement Research Database are the first steps in a long journey toward overcoming this lack of necessary insight to effectively address public sector employee retirement preparedness. Click here to view the full report. Matt Petersen, National Association of Government Defined Contribution Administrators, and Jack VanDerhei, Ph.D., Employee Benefit Research Institute, Public Retirement Research Lab, www.nagdca.org, Research Study No. 2, February 25, 2021.

7. HOW WILL A SURGE IN BOND YIELDS AFFECT YOUR MORTGAGE, CAR LOANS AND 401(K)?:
Higher bond yields have arrived. The 10-year Treasury yield, which is closely tied to 30-year mortgage rates and other consumer loans, topped 1.5% on Thursday – its highest level in more than a year. Though it eased off of its multi-week climb Friday to 1.42%.
So what? Well, these rising rates mean that investors have to consider what, if any, changes to make to their investments in the stock market, which they usually tap through plans like 401(k)s. They also need to think about the potential effects of the higher yields on their mortgages and car loans.
What's pushing yields higher yield? As the U.S. continues to climb out of its pandemic-induced recession, optimism has grown that further stimulus aid and widespread COVID vaccinations will help the economy expand rapidly later this year.
So rising bond yields typically signal that investors are hopeful for more economic growth in the future.
But they can also indicate that a potential spike in inflation is just around the corner.
The selloff in bonds this week pushed investors to rotate away from technology companies, which thrived in a stay-at-home economy, and opt instead toward companies poised to benefit from lockdowns ending.
U.S. stocks gyrated again Friday. On Thursday, the Dow Jones Industrial Average slumped 560 points after hitting a record a day earlier. The S&P 500 fell 2.5%, its worst day in nearly a month after touching an all-time high Feb. 12. The Nasdaq Composite, which is weighted heavily toward technology companies, shed 3.5% -- its worst day since October.
Should you fear higher yields?
Some investors worry that an increase in bond yields and longer-term interest rates will end the market's runof steady gains. Remember, stocks have rebounded to record highs following a historic plunge last spring. These gains could be threatened because higher yields make it more expensive to borrow money, and that tends to slow down economic growth, which could be bad for stocks.
To be sure, inflation gains over the past year have remained modest. Economic disruption from the pandemic has continued to suppress demand and has kept inflation at extremely low levels. That has helped the Federal Reserve keep interest rates at record low levels in an effort to help lift the economy out of the recession.
Even before the pandemic, inflation over the past decade has remained muted, with annual price gains remaining well below the Fed's 2% target.
If rates are rising because the economic growth outlook is picking up, higher interest rates shouldn't be a risk for the stock market, experts say.
"Unless there is a sustained inflation surge, rising bond yields will have a minor impact on stocks," Richard Saperstein, chief investment officer at Treasury Partners, a registered investment adviser, said in a note. "Bond yields are rising right now because the market is pricing in the reopening of the economy for the post COVID-19 world and accelerating economic growth."
How quickly bond yields rise may be just as important as how far, experts say. Here's how the moves could affect consumers:

How will higher yields affect stocks?
Stock investors shouldn't be overly concerned about the recent rise in yields, according to David Lefkowitz, head of equities Americas at UBS Financial Services. That's because there is growing optimism about economic growth and rates are finally "catching up" to the bullish growth outlook in the stock market, he added.
In the past three months, the 10-year Treasury yield has risen by over half a percentage point, a rapid move that is larger than 90% of all the three-month periods since 1990, according to UBS Financial Services.
Still, stocks typically perform quite well during these periods. On average, the S&P 500 registers a 3.9% gain (16.5% annualized) when interest rates rise by more than half a percentage point, data from UBS Financial Services shows. While returns tend to be a bit lower in the three months after a big move in rates – 2.5% on average – they are no worse than a typical three month period.
The rise in yields does have implications for the stock market and could make shares of companies with high valuations less attractive. Those types of stocks tend to be technology companies, who are priced typically for growth and not for a steady return of dividends like consumer staples, utilities and real estate companies.
Rising rates tend to be favorable for more cyclical sectors, or companies whose businesses and stock prices tend to follow the business cycle. Those include sectors like consumer discretionary, energy, financials, industrials and health care.
Bank stocks, which were hurt by lower interest rates last year, would see higher profits if interest rates keep rising. And while the technology sector would be at risk for declines if yields rose due to higher inflation, the sector's rising free cash flow and recurring revenue streams would provide protection, Saperstein said.
Investors are rotating into corners of the market that would benefit from the economy reopening. For the week, the energy and financial sectors in the S&P 500 were up 5% and 0.5%, respectively. Meanwhile, technology was down 3% for the week. Apple, Amazon, Facebook and Microsoft, companies that propelled the stock market higher in 2020, were all mildly higher Friday after each fell at least 2% on Thursday.

When are rising yields an issue?
Can yields and long-term rates rise too much before they begin to become a risk for stocks? In theory, yes, but typically only if a rise in rates begins to choke off economic growth.
Rising yields will likely inject more volatility into financial markets as investors debate when the Fed will be forced to tighten monetary policy, though that doesn't appear to be anytime soon.
Fed chair Jerome Powell downplayed concerns this week about potentially higher inflation and signaled that the central bank sees no need to alter its ultralow rate policies for the foreseeable future. The Fed projects that inflation will remain at or below the central bank's 2% target through 2023.
Despite conventional thinking that rising long-term rates are bad for stocks, historical data show that the broad S&P 500 has actually posted strong returns.
The S&P 500 has averaged an annualized total return of 13% and increased 81% of the time during rising rate periods (13 out of 16), according to data from Truist Advisory Services.
"With the pandemic winding down later this year, massive pent-up consumer demand, more fiscal stimulus on the way ... it's hard to see the recent rise in rates having a material drag on economic growth," Lefkowitz said in a note.

Will this affect mortgage rates?
A number of consumer loans are influenced by the levels of the U.S. bond market, most notably mortgage rates.
Rising interest rates mean more expensive mortgages, which crimps affordability for prospective homebuyers. And if fewer people can afford homes, that also could cause real estate prices to stagnate or even fall, crimping the build-up in equity of current homeowners, analysts said.
Mortgage rates have increased in six of the past eight weeks, with the benchmark 30-year fixed rate last week climbing above 3% to its highest level since September, according to the Mortgage Bankers Association. As a result of these higher rates, overall refinance activity fell 11% to its lowest level since December, but remained 50% higher than a year earlier.
However, mortgage rates are expected to remain historically low and should support a modest increase in the pace of sales for the year overall, according to Oxford Economics.
"Homeowners can take advantage of the low rate environment by refinancing the mortgage, generating hundreds of dollars of savings each month and tens of thousands of dollars in savings over the life of the loan," Greg McBride, chief financial analyst at Bankrate, said in a note. Jessica Menton, USA TODAY, www.usatoday.com, February 25, 2021.

8. CAN STATES BE TRUSTED TO MANAGE RETIREMENT SAVINGS? TWO NEW REASONS FOR CONCERN:
In late January, the Washington Post reported: "Pension funds demand BlackRock disclose its political activity in the wake of U.S. Capitol riots."
"Public pension funds overseeing more than $1 trillion are piling pressure on BlackRock BLK +3.9%, the world's largest asset manager, to ramp up disclosure of its political activities in the wake of the Jan. 6 assault on the U.S. Capitol.
"In a Monday letter to BlackRock CEO Larry Fink, 24 officials from retirement funds accuse the Wall Street giant of failing to 'demonstrate leadership in its own practices or in its role as a top shareholder.'
"And they are asking whether the firm intends to swear off contributions to the 147 congressional Republicans who opposed certifying President Biden's election. The officials also want BlackRock to detail all of its political spending and throw its weight behind shareholder proposals to force similar transparency from companies in which it invests."
Who were these officials? Some of them are representatives of public pension funds; others, state treasurers, including the state treasurers of Illinois, Michael Frerichs; Maine, Henry Beck; Massachusetts, Deborah Goldberg; Maryland, Nancy Kopp; and Colorado, David Young.
And these officials sent similar letters to JPMorgan Chase JPM +2.8%, Fidelity Investments, Vanguard Group, Bank of New York Mellon BK +3.6%, and State Street. (Thanks to Illinois watchdog group Wirepoints for noticing this.)
In all of these cases, the officials signing these letters are neglecting their fiduciary duties, that is, their obligation to make investment decisions based on the interests of the plan participants (and taxpayers), assessing risk and return.
And with respect to Illinois in particular, while one of the signatories represents the State University Retirement System, State Treasurer Frerichs's fiduciary responsibilities extend beyond state pensions: Illinois has an "auto-IRA" plan, that is, a requirement that all employers who don't provide other retirement benefits must automatically enroll (with opt-out allowed) their employees in the state's SecureChoice program. And, yes, as it happens, BlackRock is the investment manager for those funds. Was Frerichs making his demands of BlackRock in his capacity as the elected official ultimately in charge of the SecureChoice program, or in his capacity as the elected official ultimately supervising other sorts of investments Illinois may have with BlackRock? Does it make a difference? The fact that state auto-IRA retirement savings plans mean that they choose investment managers and are able to make demands of those managers, means that they have opportunities to play politics with their state residents' money.
And here's a second report, from Bloomberg just two days ago: "N.Y. Pension Prods Companies to 'Confront Institutional Racism,' Or Else."
"The New York State Common Retirement Fund, the third-largest U.S. public plan, said it's pressing companies to boost their ethnic and gender diversity, and will vote against directors who fail to act.
"'Companies must root out racial inequality, just as they would root any other systemic problem that puts their long-term success at risk,' New York State Comptroller Thomas P. DiNapoli said in a statement Thursday. 'Corporate America must join in the national reckoning over racial injustice and confront institutionalized racism.'
"The New York pension, which has $248 billion of assets, plans to file shareholder proposals supporting increased diversity on corporate boards. It also will seek better disclosures about the gender and ethnic breakdown of companies' employees. The fund said it will vote against board members who ignore these requests."
Regular readers will recall that New York's public pensions are fully funded not because the state has an outstanding level of virtue or public-spirit-edness, but because the state's Supreme Court ruled that its own constitutional pension guarantee further required that public pensions be fully funded. What's more, the Court ruled that the state Comptroller had a fiduciary duty to make investment decisions by taking into consideration solely the benefit of the fund, and for no other public/political purpose. Already, New York's decision to divest from fossil fuel companies seems to be in violation of that court decision, and the new announcement hardly seems more justifiable. Yes, DiNapoli rationalizes the action as an avoidance of companies which "put their long-term success at risk," but it's simply not credible that his motive is long-term investment success rather than the political objective of promoting anti-racism goals.
Readers, I have long been of the opinion that it's a sensible approach to enable savers to choose among multiple retirement funds, so that they are able to reflect their particular ethical concerns, whether this means an "ESG" (environmental, social, and governance-issue focused) fund or a religious-screening approach, such as excluding companies which donate to Planned Parenthood (Ave Maria Funds) or which are in the alcohol industry (GuideStone Funds).
But no state official should be using investors' money to play politics -- not the money of individual investors through state-run IRAs or the retirement savings accounts of state employees, and not the money of public pension funds. And, frankly, I find it appalling that these sorts of actions aren't universally considered to be wholly out of bounds -- but I suppose living in Illinois (newly-declared the third-most-corrupt state, with Chicago as the most-corrupt city), I suppose I should lower my expectations. Readers in the remaining 49 states, however, should watch carefully. Elizabeth Bauer, Forbes, www.forbes.com, February 28, 2021.

9. FLORIDA EXPANDS VACCINE ELIGIBILITY TO POLICE, FIREFIGHTERS, TEACHERS AGES 50 AND UP:
Gov. Ron DeSantis on Monday, March 1, 2021, announced three new categories of Floridians over the age of 50 would soon be eligible for a COVID-19 vaccine: sworn law enforcement officers, firefighters and teachers.
"I'll be signing an executive order later today to expand vaccine eligibility to all sworn law enforcement age 50 and above, all firefighters age 50 and above and all K-12 school personnel age 50 and above," DeSantis said at a Monday news conference at the Florida Capitol.
DeSantis' statement was made almost in passing at a news conference intended to spotlight Legislation that cracks down on foreign influence in Florida institutions.
Many details about the governor's statement on vaccine eligibility were unclear. When precisely would this new group of people be eligible for shots? Who exactly is included in the three groups mentioned by the governor -- for example, do substitute teachers count?
DeSantis did not take questions Monday. This latest executive order follows one he signed late Friday that allowed doctor's offices and pharmacies to offer shots to people deemed "extremely vulnerable" to the coronavirus.
Before that order was issued, the state had allowed only hospitals to provide coronavirus vaccines to people under 65 with certain medical conditions. It's not clear how Friday's order will work in practice, including whether pharmacies will require people to have doctor's notes to get doses.
Like the order DeSantis teased Monday, Friday's policy change -- which is a game changer for thousands of Floridians -- was enacted with little communication or elaboration from the governor's office. Kirby Wilson and Allison Ross, The Miami Herald, www.miamiherald.com, March 1, 2021.

10. THE 10 STATES WHERE RESIDENTS SHOULDER THE HIGHEST AND LOWEST TAX BURDENS:
When the topic of taxes is broached, income tax (often rightly) tends to hog the spotlight. However that doesn't mean that it constitutes the entirety of the tax burden the average citizen shoulders.
Property taxes, for both real property and cars, and sales tax are but a few more of the numerous levies that states can bring.
But what state asks the most?
A recent study by credit-builder Self Financial uses the Bureau of Labor Statistics' expenditure numbers to work out how much tax each state demands (including federal income tax) and then compares that with the average lifetime earnings of its residents to come up with a ranking of which jurisdiction taxes the highest percentage of its denizen's total wealth. Note that these calculations notably exclude inheritance taxes, as only a small percentage of Americans overall are required to pay them, but they, nonetheless, can represent a significant potential expenditure for clients of a certain wealth level. Click here to see the list. Wealth Management, www.wealthmanagement.com, February 26, 2021.

11. WHY FINANCIAL LITERACY ISN'T ENOUGH:
As a financial professional and lifelong advocate for education, I am wary of the continued emphasis on financial literacy as the "magic key" to unlocking generational financial success. In previous articles, I discussed lessons learned from 2020, and perhaps the greatest lesson of all should be prioritizing financial education. But when a friend said to me recently during a conversation about her struggles with money, "I know what to do, I'm just not doing it," I began to think differently about how we become financially resilient--and how our approach to financial education needs to evolve.
Often, we see the terms "financial literacy" and "financial education" used interchangeably and without understanding the implications of each concept. The vocabulary choice here matters because literacy implies that there are finite skills that, once acquired, will enable us to be financially successful. But to be educated means that we continue to embrace new information throughout our lifetimes. For example, gaining basic reading skills is key to being a literate person. But the education process continues as we expand our vocabulary, develop our critical thinking abilities and understand the nuances of certain genres. The same scenario applies to personal finance. Your family members may understand the basics of budgeting, saving and even concepts such as compound interest. But is everyone adding to their emergency funds to increase their safety net, contributing as much as they can to their retirement plans and having regular money talks in their families? Have you adapted your own financial plans to reflect your new life as a parent, partner or grandparent?
When it comes to families and wealth, ongoing attention to financial education is critical in order to create a legacy that can be passed on to future generations--achieved when the entire family is involved. It's not enough to delegate this work to just one family member; even a family financial expert has to be humble enough to continue to educate herself and inclusive enough to bring everyone into the picture. Here are three tips to make sure your family is not only financially literate, but well educated.

Embrace Financial Education as a Family Value
Financial literacy is critical, there's no doubt. Before we can go into advanced education, we must ensure the younger generation understands money principles and best practices. The problem comes when parents assume they've done their job and children have nothing more to learn because they've mastered these basics. The next step, and arguably the more useful one, is fostering an atmosphere that promotes curiosity and continuous learning, in which ongoing critical thinking is applied to financial matters.
We should continue to challenge our assumptions about our finances because the world is evolving around us. In my book, The Business of Family, I discuss how families--like businesses--should incorporate innovation-friendly habits to ensure future success similar to a firm's R&D strategies. Consider incorporating this thinking into your everyday lives. Examples can include having younger family members manage household spending for the day or encouraging each family member to research an investment idea or charitable cause and suggest the cadence and amount with a well-planned rationale. Building in opportunities to exercise and grow money knowledge is key and should start early.

Create a Financial Fitness Checklist
As we transition into new stages in life, we naturally adopt different habits, develop new tastes and change our mindsets. This should apply to financial education as well. Often, I hear from friends and family who realize--sometimes too late--that their financial planning does not reflect what they need at the moment. These needs will differ from a new divorcee to the CEO of a multinational firm or a college graduate. Your learning must evolve at each stage.
A smart way to stay on track is to create a financial fitness checklist addressing the key elements of your financial health. Then, using your financial skills, refer to this checklist each time your personal circumstances change. For example, if you go through a divorce, have your assets increased or not? If so, educate yourself on how to make your new situation work. If you have welcomed grandchildren into your family, reference your fitness list and see if you need to update your estate plan or investment accounts dedicated to education. This checklist can form the basis of your meetings with your wealth manager and highlight areas where you may need to learn more information.

Guide and Mentor Each Other
One of the best resources for learning is communication. As a family, it's important to see each other as financial partners who can provide and receive needed advice. To this end, center discussions around the future of your family and pose provocative questions that can help you think critically together. I'd suggest questions like: Is there anything you think the family should discuss but hasn't been addressed? What new tools or technologies could the family use to function more effectively? What are the passions and interests that keep family members thriving, and how can the family provide more encouragement for its members' continued progress? Having this consistent and honest dialogue will create an atmosphere of transparency--a critical element when it comes to learning. And when money topics come up, you'll have the foundation of trust needed to address them productively.
A constructive environment that encourages continual learning will lay the groundwork for a host of far-reaching benefits beyond wealth preservation. Families that encourage education bring members together around common goals of achieving security and long-term success. When it comes to financial growth, this thirst for knowledge should be treated like any other facet of one's life, and we should put in the work (and time) that we would into our businesses, organizations and degrees. Promoting a culture of sustained financial education will ensure that younger generations pass on their knowledge, leading to a legacy of educators and innovators. Linda Davis Taylor, Worth, www.worth.com, February 24, 2021.

12. WHEN IT COMES TO SCAMS, LET'S LOOK OUT FOR ONE ANOTHER:
This pandemic has brought lots of side effects. Lost jobs, lost income, and lost homes are themes we see around the country -- and scammers know just how to take advantage of these worries. Another side effect of the pandemic is isolation, which scammers also like to use to their advantage. During National Consumer Protection Week, which starts today, I'm asking you to join me in fighting isolation to fight scams.
The FTC knows that people who talk about scams are much less likely to fall for them. So, when people of any age are on their own too much, they don't have the chance to talk things out. And when scammers -- who are calling, emailing, and texting -- might be a person's main source of contact, nothing good happens next.
So, today, pick up the phone. Call someone you haven't talked with in a while. Maybe somebody who might be too much alone. See how they're doing. And work into the conversation these ideas:
Scammers have lots of fake stories: early or guaranteed access to vaccines (no such thing), you've won a prize (you haven't), your computer needs tech support (it doesn't), they're an online love interest (not if they want money).
Whatever their story, scammers want you to pay or share your personal information.
Nobody legit will ever (EVER) tell you to pay by gift card, money transfer, or cryptocurrency.
No government agency will ever call/email/text to ask you for money, your Social Security, bank account, or credit card number.
After you've reached out and shared these ideas, invite your friend or relative to call you back: just to talk, or if something fishy comes up and they want a second opinion. And if someone paid a scammer, please tell them to report it: ReportFraud.ftc.gov.
Tune in this week for more key scams to warn people about. We'll help you start those conversations.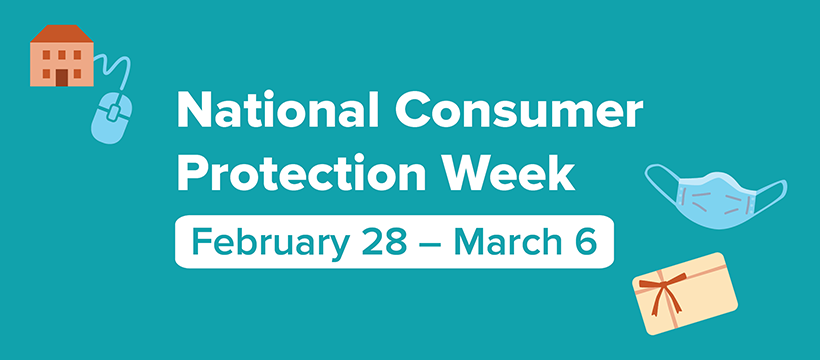 Daniel Kaufman, Acting Director, Bureau of Consumer Protection, FTC, www.ftc.gov, March 1, 2021.

13. HERE'S WHAT TAXPAYERS SHOULD DO IF THEY HAVE MISSING OR INCORRECT DOCUMENTS:
Taxpayers should double-check to make sure they have all their documents before filing a tax return.

Taxpayers who haven't received a W-2 or Form 1099 should contact the employer, payer or issuing agency and request the missing documents. This also applies for those who received an incorrect W-2 or Form 1099.

If they can't get the forms, they must still file their tax return on time. To avoid filing an incomplete or amended return, they may need to use Form 4852, Substitute for Form W-2, Wage and Tax Statement or Form 1099-R, Distributions From Pensions, Annuities, Retirement or Profit-Sharing Plans, IRAs, Insurance Contracts, etc.

If a taxpayer doesn't receive the missing or corrected form in time to file their tax return, they can estimate the wages or payments made to them, as well as any taxes withheld. Then use Form 4852 to report this information on their federal tax return.

If they receive the missing or corrected Form W-2 or Form 1099-R after filing their return and the information differs from their previous estimate, they must file Form 1040-X, Amended U.S. Individual Income Tax Return.

Most taxpayers should have received income documents near the end of January, including:
Forms W-2, Wage and Tax Statement
Form 1099-MISC, Miscellaneous Income
Form 1099-INT, Interest Income
Form 1099-NEC, Nonemployee Compensation
Form 1099-G, Certain Government Payments; like unemployment compensation or state tax refund
Incorrect Form 1099-G for unemployment benefits Many people received unemployment compensation in 2020. For some, this may have been the first time they ever received unemployment. These taxpayers need to know that unemployment compensation is taxable and must be included on their tax return.

Taxpayers who receive an incorrect Form 1099-G for unemployment benefits they did not receive should contact the issuing state agency to request a revised Form 1099-G showing they did not receive these benefits. Taxpayers who are unable to obtain a timely, corrected form from states should still file an accurate tax return, reporting only the income they received.

More information
Amended Returns
Should I File an Amended Return?
Let Us Help You
IRS Services Guide

Share this tip on social media -- #IRSTaxTip: Here's what taxpayers should do if they have missing or incorrect documents. https://go.usa.gov/xs5sv. IRS Tax Tip 2021-26, www.irs.gov, March 1, 2021.

14. FOR THOSE WHO LOVE WORDS:
Does The Month of March Have Anything To Do With "Marching"? Find out where the name March came from and other fun facts here.

15. A THOUGHT FOR TODAY:
"Success is not final, failure is not fatal: it is the courage to continue that counts." - Winston S. Churchill

16. TODAY IN HISTORY:
On this day in 1789, the 1st US Congress meets and declares constitution in effect.

17. REMEMBER, YOU CAN NEVER OUTLIVE YOUR DEFINED RETIREMENT BENEFIT.
Items in this Newsletter may be excerpts or summaries of original or secondary source material, and may have been reorganized for clarity and brevity. This Newsletter is general in nature and is not intended to provide specific legal or other advice.